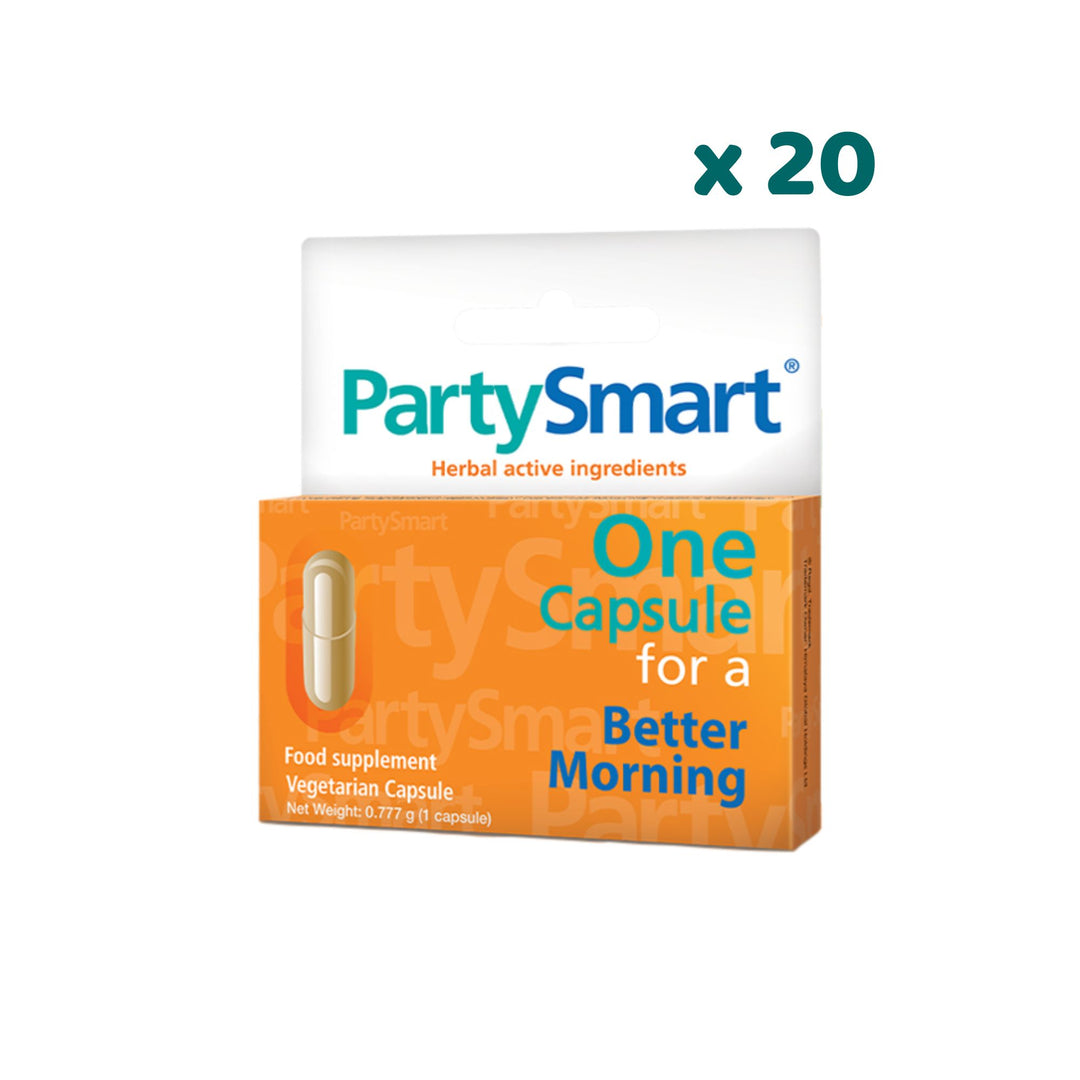 One PartySmart Capsule before, for a better morning after.
Put the fun back into your celebrations! PartySmart gives you an easier morning after a night out. The herbs in PartySmart support the liver's functions while you're sleeping, so you wake up with smiles, comfort and energy.
High quality products made with the traditional wisdom of Ayurveda
Free from: gluten, wheat, corn, soy, dairy
Vegetarian capsule
Andrographis, Chicory , Grapes, Amla
Use Direction:

One capsule before for a better morning after

Indications:

HOW TO USE IT?
- Your pals invite you go out
- Take one PartySmart® capsule during a happy hour
- Wake up in the morning ready to go!